BARELY LEGAL !!!

This hot young CEO's business practices are just this side of legal... or ARE THEY? He's a BAD LITTLE BOY, but he can TURN A PROFIT with the BEST of them!!

WHAT A PUSSY !

Completely disposable puppet. Does what you say WHEN you say it. YES SIR!! Delivered to your company in GOLDEN HANDCUFFS and tied up with a 10-year vestment plan. What a SUCKER! The CEO that CAN'T AFFORD to fail!!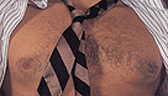 It's the FUTURE of BUSINESS. It's capitalism at it's best. IT'S
XXX-ECUPORN.
Whether your looking for a HARD-ASS or just another PRETTY FACE for the Annual Report.
You can buy them here.