---

---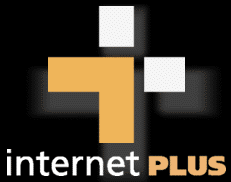 Experience the future of
online entertainment today.



The Internet has transformed the way we communicate, the way we do business and, most importantly, the way we are entertained. However, while local ISPs, shareware web browsers and inventions like Java and Shockwave allow for an enriched online entertainment experience, the potential of the Internet far exceeds these current conventions. It is clear that this potential will not be reached via the Internet alone.

The future is internetPLUS.

By combining simple hardware with an established collection of talent and content creators, iP does away with the current problems that plague the Internet and diminish the entertainment experience:
NO MODEMS OR SUPPLEMENTARY HARDWARE REQUIRED
NO BUSY SIGNALS OR SLOWED DATA TRANSMISSIONS
NO COMPLICATED MENUS OR CONFIG FILES
NO LENGTHY DOWNLOADS FOR GRAPHICS OR ANIMATIONS
NO PER HOUR CHARGES OR ONLINE TIME LIMITS
NO IRRITATING SYSTEM OR BROWSER CRASHES
NO HARD TO READ TEXT OR SLIDE SHOW-LIKE GRAPHICS
NO UNDER CONSTRUCTION AREAS
NO PRIME-TIME SECOND-RATE CONTENT

iP simply offers:

FIRST-RATE ENTERTAINMENT CONTENT 24 HOURS A DAY
FULL MOTION VIDEO AND STEREO SOUND
EASY PLUG AND PLAY OPERATION
LOW FLAT-RATE MONTHLY FEE
In fact, iP offers these features, and insures quality and consistency, by bypassing the network of phone lines and servers that make up the conventional Internet. The result is the future of online entertainment.

Welcome to internetPLUS.

Click here for information on how to experience iP today.


© 1996 The Corporation - htmLAUGH is a trademark of The Corporation