---



"I LOVE YOU. YOU'RE MY BEST FRIEND." Now, through the magic of the internet and the artistry of AutoMate, Inc., the classic teddy bear, America's most beloved toy, can now be with your special little person at the click of your mouse!

---

CLICK BELOW on one of many messages
designed to bring joy and inspiration from
AutoMate, Inc.'s Information Superhighway®
directly to your household.
WATCH TV WITH CYBERBEAR
CYBERBEAR'S CLUBHOUSE
MULTITASK WITH CYBERBEAR
NEW! CYBERBEAR'S "MY NEW PET" GAME
NEW! CYBERBEAR'S ALPHABET POEM

NOTE WE HAVE BEEN HAVING SOME TROUBLE WITH CYBERBEAR.

THIS IS ONLY A BETA AND CHILDREN HAVE BEEN KNOWN TO THROW THINGS OUT WINDOWS, BREAK EXPENSIVE COMPUTER EQUIPMENT, AND GENERALLY GO INSANE. WE HAVEN'T YET PINNED DOWN THE PROBLEM, SO USE THIS VERSION WITH EXTREME CAUTION! AUTOMATE, THE CORPORATION, AND CYBERBEAR TAKE NO RESPONSIBILITY FOR ANYTHING (as usual).
---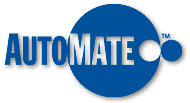 AUTOMATE, INC. A Division of Allied Toxic Plastics, Ltd.

DISCLAIMER: This site is not for children.
THE CORPORATION takes no reponsibility for anything a child does because of reading this site. If you were a decent parent at all, they would never be surfing the evil realm of the Internet in the first place. If you would like to protect your child from the Internet and its heathen minions, please purchase and install THE CORPORATION's PC V-chip which is available at your local Radio Shack, the trashy electronics division of THE CORPORATION.


.